Some things have been around since time immemorial. Among the most notable are beards and sports.
Beards have turned into a must-have fashion accessory. As sports have been idolized, so have the sportsmen who have worn the best beards in sports history.
The number of men who grow facial hair has dramatically increased in recent years, and athletes have not been left behind.  Sportsmen have been seen spotting some of the best beards in sports history bringing fame not only to their game but to their manes too.
In days gone, beards were kept for a variety of reasons among them being their ability to warm menfolk during the cold winter months. Beards signify authority and manliness. Be it on religious grounds fashion or comfort, facial hair is here to stay, and so are the iconic sportsmen who love growing it.
Without further ado, let us look at the men who are spotting the best beards in sports history.
Cesc Fabregas, Chelsea
Fabregas is celebrated for his prowess in football and now for his, well, beard. With a Twitter account of over 450,000 followers, Fabregas is gaining popularity for his mane; recently Fabregas posed a question on Twitter on whether or not to keep his beard.  He preferred responses from the fairer sex, though. No doubt that he has one of the best beards in sports history.
Simon Whitlock – Professional Dart Player
Simon Whitlock is a professional dart player from Australia. This list of sportsmen who possess the best beards in sports history would not be complete without mentioning him. He has the kind of beard that is gnarly, one that strikes fear into his opponents' hearts. He is also one of the finest dart players not only in Australia but the world over.
Besides grooming his beard, he has said that it takes an additional nine hours to have his hair braided to his liking. Without a doubt, his is among one of the best beards in sports history.
James Harden – Shooting Guard – Houston Rockets
If there is anything that makes a man stand out, it is a beard. That is exactly what Harden's beard has done for him. He sticks out on the court. His is well groomed, and it must take some good time to keep that beard looking as hot as it does.
He is recorded as saying that he gets almost everything he eats stuck into his mane which can be rather disgusting right? And so that you know, his mane has a Twitter [handle@HardenBeard]. You may want to check it out.
He is also willing to shave it for charity. Only time will tell whether he will do as he says.
Brett Keisel – Defensive End – Pittsburgh Steelers
There is no question that Keisel spots one of the best beards in the sports history of the NFL. He looks like a Viking mainly due to his mane.
His beard has been a big hit with his fans too. After the Steelers' season, Keisel and the rest of the team toiled together at the Pittsburgh Children's Hospital to raise money for its oncology department.
Keisel shaved his mane in the "Shear Da Beard" movement that helped raise $100,000 for the hospital and he in return gained a baby face. He has proved that beards can also be used to create awareness and raise money for worthy causes in society notably children.
Brian Wilson, Los Angeles Dodgers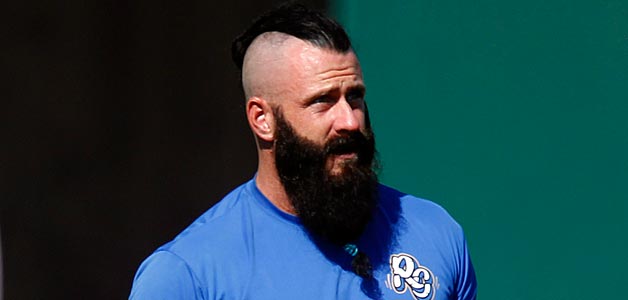 His beard can only be described in one word: grand. It reaches down to his chest and is dark colored. He does it in a mini ponytail and is definitely one of the very best beards in sports history. He was once offered 1 million dollars by a razor manufacturing company to shave his beard. The influence and power of a beard can never be underestimated.
Anton Devcich – Cricket
He does not like being shaven. The Kiwi batsman shot to stardom due to explosive opening exploits and of course his beard. He spotted a garibaldi earlier on which later on grew into a goatee. He does look very cool and wears one of the best beards in sports history.
Hashim Amla – Cricket
Amla's beard makes a statement whenever he goes. You could successfully argue that he spots one of the hottest beards in international cricket currently.
Whenever he is playing at home in South Africa, his fans wear beard wigs to lend him support. His facial hair is almost turning into a movement.  Alma is one of the best technical players currently.
Ray Barkwill – Rugby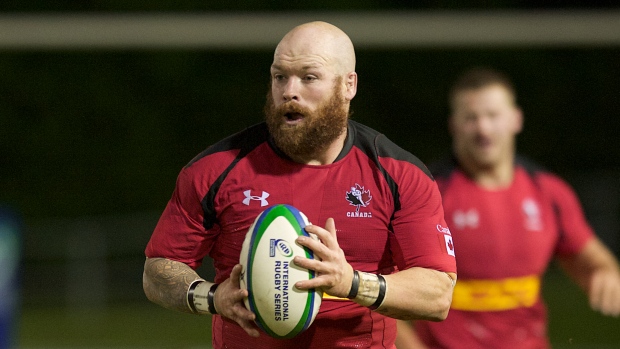 As if his bulky appearance is not enough, Ray has taken things higher by keeping and showing off his facial hair. His beard does help him to increase his sex appeal.
In a game as menacing as rugby, a beard can intimidate even the toughest of opponents increasing the chances of a win. Little wonder his beard is in the list of the very best beards in sports history.
Jimmie Johnson – NASCAR Driver
One of the most influential sprint car champions of all time, he has made wearing a beard sexy in every way. Johnson has helped bring the sport into the mainstream, now the second most popular after NFL.
He is now one of the best groomed men in the sports arena thanks to his beard. He was elected as one of the most influential athlete in sports in the years 2011 and 2012. No doubt some of the clout that he carries is due to his beard.
Kane Richardson – Cricket
As Richardson defines his beard, he says it is not an easy task to maintain it. "It's easier not to have one; you don't want to look too shaggy, too hairy. Its hard work," quotes the Aussie pacer.
He is also slowly making his way up as was demonstrated when he was first seen by the world as he played for the Rajasthan Royals in the 2015 version of the IPL.
He does make wearing a beard so cool that you may want to try it yourself. And it is for that exact reason that he makes it to the list of the very best beards in sports history.
Joe Ledley – Soccer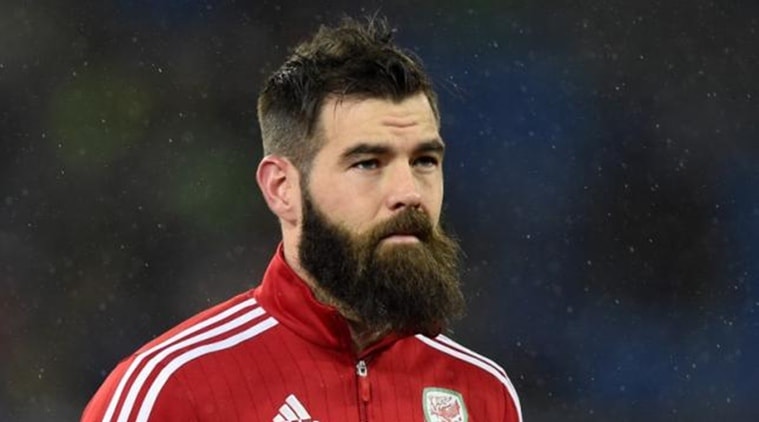 Joe ledley's facial mane has been named as the most magnificent in all of the wales. The Crystal Palace midfielder managed to floor politicians, fellow sportsmen, and entertainers to take 60% of all votes in a poll put together by the Beard Liberation Front.
Ledley's facial hair has been reported as portraying a positive image of the welsh nation. He carries this hot appearance all because of his beard. The power of his beard will hopefully be converted into more action on the football pitch. His beard does deserve to be among the best beards in sports history.
Bradley Wiggins – Cycling
From amateur cyclists to a tour de France winner. His journey as a cyclist has not been easy and to get to his champion status has taken hard work and determination. His beard is a trademark of sorts for him. Before being fully bearded, he spotted mutton chops as he rode to victory in the Tour de France. Once again demonstrating the fact that champions and beards are almost inseparable.
Olivier Giroud – Soccer
Olivier was first known for his prowess in football. However, his facial fuzz has helped his fame to spread even further.
Olivier has promised that if France wins the UEFA EURO 2016, he will dye his beard white blue and red. Olivier revealed that he has a bet going with Philippe Boixe an osteopath who served France many years. His wager? To dye his beard in the national colors of France.
He managed to score the first goal of the season.
14.Aron Gunnarsson – Soccer
The 27-year-old midfielder is fast becoming one of the faces of the tournament, his sharp features, and wild beard conjuring the image of the Vikings who formerly set sail from the land of ice and fire. Dubbed the Viking, Aron has succeeded in apprehending everyone's attention, because he has led his team in a colossal task. Iceland has never gotten to the championships of such a prestigious tournament. Could he have risen this high due to his facial mane?
Conclusion
The beard has always helped a man to wield influence and authority. With multitudes of famous sportsmen spotting facial fuzz, this influence is being felt in the arena of not only sports but also in the field of grooming and fashion. To wear a beard and be highly successful is a dream that many men cherish.
The common trend may be now to think that electric razors have gone out of fashion, in fact, this could be the truth for many of our menfolk. Sportsmen will continue to come and go. The one thing that will indisputably help them shine more is a beard.
Actually a well maintained beard. So if you're up for the challenge then arm yourselves with a proper electric beard trimmer and go crazy with your unique style.